Industrial 3D printing teaching and training base
Prismlab industrial 3D printing teaching and training base is a pilot unit of the Cultivation Center for talents in key fields located in Shanghai Zhangjiang High-Tech Industrial Development Zone. It is committed to cultivating industrial innovation talents and forming a platform for blazing new trails in system, management and service, so as to develop and gather the urgently needed 3D printing highly-skilled talents and serve the rapid development of new technologies, new industries, new patterns and new forms of business in Zhangjiang Development Zone.
Construction goal: becoming Shanghai's industrial 3D printing talents base by strengthening the cultivation of intelligent team, improving the service and technical conditions, training teams of high-tech professionals, integrating specialized service resources and developing training courses.
The practical teaching, scientific research and production of the base promote and develop each other. Give full play to the advantages of science and professional technology, apply 3D to the industrial market, and improve the teaching, economic as well as social benefits of running a school to achieve the development purpose of combining base production, study, research.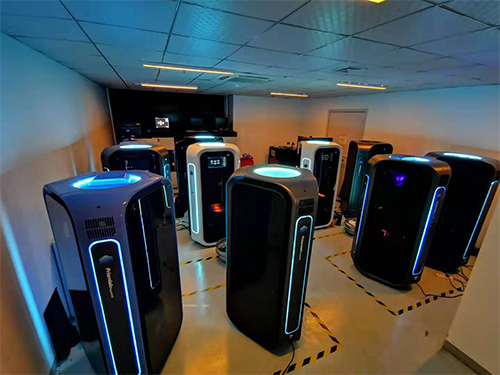 Carry out innovation in management services. Explore new talent joint training mode, establish practice base, innovate management system, reform the practice syllabus along with the plan, and attempt on creating an independent practical curriculum system.
We will promote the cultivation of innovators and entrepreneurial talents in specialized fields, organize activities and help professionals make innovations and start businesses. The teaching and training base of industrial 3D printing must be guided by new technology, keep up with the development of the international 3D industry, give full rein to the preponderance of the company, strive to cultivate professional and practical talents in innovation and entrepreneurship.
The practical teaching, scientific research and production of the base should promote and develop each other
Give scope to the advantages of science and professional technology, apply 3D to the industrial market, and improve the teaching, economic and social benefits of running a school to achieve the development purpose of combining base production, study, research.
● Improve equipment utilization rate, change pure education input into productive input
Make full use of the apparatus of the base to provide technical services to the industry and society, and become a regional industrial 3D printing center. Through the development of external printing services, processing to turn the pure education input into productive input and obtain economic, educational and social benefit.
● Cooperate with scientific research institutes to promote teaching through scientific research
Enhance cooperation with scientific research institutes, unfold the advantages of equipment and talents. Technological, managerial and business problems or cases encountered in the practice of industrial 3D printing will be studied as special topics to drive and promote teaching and research mutually. Utilize the advantages of 3D printing equipment produced by the company to apply the research results in the development of equipment and materials to gather the pace of the enterprise and invigorate the vitality.
● Cooperate with 3D printing enterprises to combine teaching contents directly with production practice
The base unites enterprises to actually print products indeed required. According to the learning stage of students, some practical teaching contents will be directly integrated into the production practice. The combination assists the students to get in touch with the actual processes as soon as possible, and cultivate the students' ability to apply professional knowledge and solve practical problems. Under the guidance of instructors or enterprise technicians, students learn and master relevant knowledge and professional skills, improve comprehensive ability through paid services.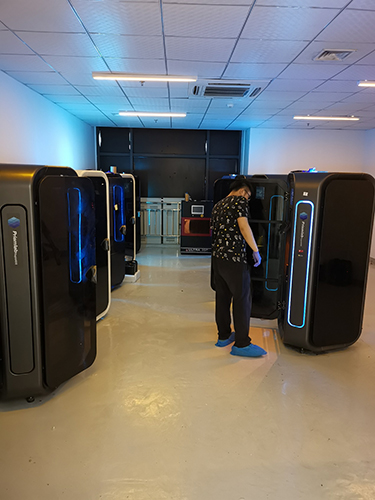 Construction of industrial application-oriented 3D printing education and practice base
As an industrial application-oriented 3D printing education and practice base, it roots in industry, gears itself to the needs of society, strives to become the top practice teaching base under industry and society in line with high starting point, high standard and the rangy function of the base layout, design and equipment investment. Under satisfying the practical teaching requirement of higher vocational education, the base exerts education resources to carry out all kinds of specialized training for industrial and social talents.
● Provide practical teaching services in Shanghai.
● Exert the advantage in manufacturing 3D printing equipment and material together, provide recourses required for students to practice and study.
● Strengthen the close contact and cooperation with enterprises and relevant manufacturers, undertake the actual industrial 3D printing services.
● Combine the implementation of new industry standards, new norms to conduct promotional and demonstrated training for the society; carry out knowledge update and job training for enterprises due to the introduction of new and high technology and advanced equipment, announce the current events report regarding to the latest results of the industry at home and abroad, development trend forecast or other topics to expand the scope of awareness.
● By exploiting the functions of the above open practice teaching base, we can not only optimize the educational resources, but also timely grasp and understand the development trend of industry and technology, so that practice teaching and technology development are synchronized.
Build a social - oriented industrial skills training, assessment and appraisal center
Apart from practical teaching, the base should also focus on society, carry out vocational skills training and evaluation work, cultivate applied professionals for the need of economic construction and social development, fully exert the social features and take it for an important construction goal.
● Carry out professional skills training for industry practitioners to improve their professional and technical level, let them obtain the corresponding qualification certificate through occupational skills appraisal.
● Organize multi-level and diversified training for enterprises. Due to the development of enterprises or industry technology, there are omnifarious demands for talents. The requirement for skilled workers and junior talents is transformed into the demand for senior professionals. The base should provide multi-level and diversified services for enterprises and industries to train high quality applied talents.
● Conduct reemployment training for laid-off workers. The base should play a role in the technical training for re-employment of laid-off workers.
● Provide knowledge update and job training for the introduction of 3D printing equipment in enterprises, and provide services for the on-duty personnel to timely grasp the latest technology and help them master the operation of high-tech equipment.
Therefore, in the construction of the practice base, no matter in the training equipment, teaching plan and teacher allocation, we need to consider the socialization of the base. 3D printing technology is booming. In order to clarify the target and progress, speed up the development, the company invests in this project and makes its own contribution to the development of China's industrial 3D printing.
Scan 3D scanner
HSCAN series portable 3D scanner adopts multiple beam laser to obtain the 3D point from object surface. Operator can hand-hold the device and flexibly adjust the distance and angle between the scanner and measured object timely. The scanner can also be conveniently carried to industrial field or production workshop, and scanned the object efficiently and accurately according to its size and shape.
VR3D portrait scanner
VR3D instantaneous 3D imaging system BodyCapture-60D utilizes the close-up photogrammetry to capture the comprehensive information of the figure instantly through the camera array. The model obtained through the perfect post-processing process can support various mainstream 3D printers, such as full-color 3D printers, industrial-grade 3D printers, FDM printers, etc., as well as various forms of electronic document browsing, such as PC, WEB, mobile APP browsing, etc.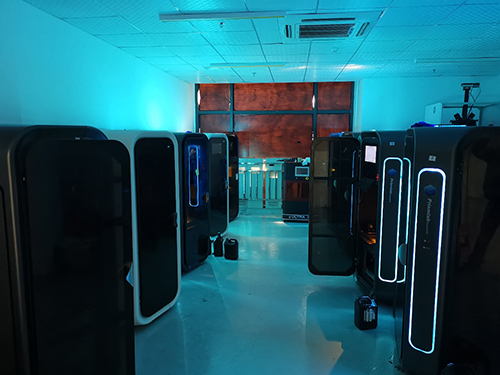 Prismlab RP400 3D Printer
Based on abundant experiences in photo-sensitive technology, mass production, and transboundary transformation, Prismlab developed the patented SLA technology called SMS and further launched Rapid Series 3D printers and corresponding consumables - photopolymer resin. Products have the following characteristics:
● Hourly output Up to 1000 grams, 10 times faster than other SLA system available;
● Up to 100μm precision for any parts of 600mm high;
● Self-developed and produced printers and materials, greatly reducing unit printing costs;
● Patented technologies, breaking patents limitations in foreign markets.
On EuroMold Expo 2014, the largest and most professional event for 3D printer, Prismlab became the exclusive participator in industrial field from China due to patents protection, which means equal competitiveness with foreign commercial giants.
Matrix exposure system from Prismlab team leads to reduced unit printing costs, and shortened delivery time, making 3D Printing easily accessible to applications and industries which feel sensitive to processing period and printing costs.
Makerbot desktop 3D printer
● A brand new, user-friendly 3D printing platform;
● Support APP control and cloud processing;
● New intelligent spray head, motion control and lifting device;
● Embedded camera and diagnostic system assist platform leveling;
● Generate high-quality and high-resolution prototypes and complex models;
● Smooth surface of the models spares polishing;
● Rapid printing or high-resolution printing are optional.
EOS M290 metal printer
EOS M290 is the SLM metal 3D printer with the largest installed capacity in the world. It adopts direct powder sintering molding technology and USES infrared laser to directly sintering various metal materials, such as die steel, titanium alloy, aluminum alloy, CoCrMo alloy, iron-nickel alloy and other powder materials.