In order to further understand the experience, practices and innovative development of the newly declared service-oriented manufacturing enterprises, on the afternoon of August 7th, He Yong, Director, Zhang Li, Shen Lin ,Deputy Director of the Productive Service Department of the Municipal Economic and Information Commission, Jia Shunjun, Deputy Director of the Songjiang Economic Commission, Guo Xiaolong, Section Chief of the Service Industry Promotion, and Wang Huizhen, Secretary General of the Promotion Association conducted investigations on the service-oriented manufacturing company in Songjiang District- Prismlab China Ltd. with founder/chairman/general manager Hou Feng, after-sales operation director Huang Yingqin accompanied.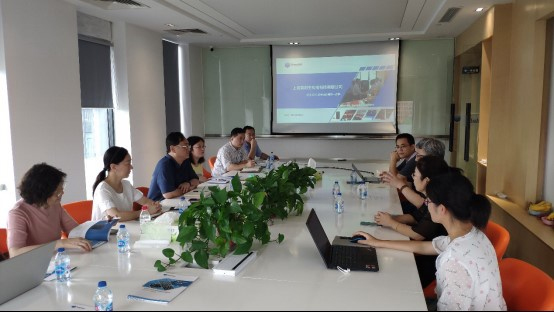 At the symposium, President Hou Feng of Prismlab introduced the company's development history, main business, core products, competitive advantages, revenue status, key technologies, etc. Prismlab is a high-tech enterprise integrating optics, mechanics, electronics, computer software, hardware, and photosensitive chemistry. The company integrates R&D, sales and services, and its products are sold in more than 50 countries and regions in the world. Mainly engaged in the research and development, production, sales and service of high-speed light curing (SLA) 3D printers. The company's technical research and development personnel account for nearly 50%. Beginning in 2013, Prismlab used its accumulation in photosensitive technology and mass production experience to cross-border transformation, and successfully developed its original MFP light-curing 3D printing technology, and on this basis, developed the "Rapid" series 3D fast forming system and supporting resin materials. As a technology-driven 3D printing company, it has overcome many technical problems with its own strength and has obtained more than 70 patents, contributing to the development of domestic 3D printing technology.
Director Huang Yingqin of Prismlab introduced the company's achievements in recent years, including the exclusive sub-pixel micro-scanning technology, which achieves high-precision large-format printing that is 10 times faster than mainstream technology at a BOM cost of 2 to 1/5 of similar equipment. , No similar product has been published in the world; with its technological advantages, it has led the establishment of the key R&D program of the Ministry of Science and Technology "Micro-Nano Structure Additive Manufacturing Process and Equipment"; customized the world's first 24-hour unattended 3D for customers The printing factory has achieved a five-fold increase in speed, a 60% reduction in costs, and an annual output of 12 million pieces. It is the double champion of China's 3D printing single application output and output value. It has become a model for combining 3D printing and Industry 4.0 and won the first batch of Shanghai. "Service Manufacturing Demonstration Enterprise" title.
Participants conducted in-depth exchanges on the main content of service-oriented manufacturing, enterprise R&D innovation, 3D printing, operation status, resource allocation, talent training, and future development.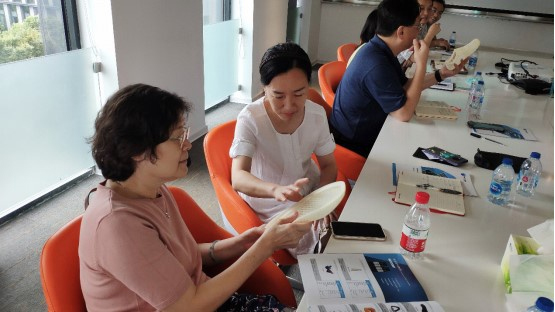 Shen Lin from the Productive Service Industry Department introduced the production service industry (service-oriented manufacturing) special project of the Municipal Economic and Information Technology Commission and the service-oriented manufacturing selection work of the Ministry of Industry and Information Technology. She said that Prismlab has brought income and profits increase, service-oriented manufacturing is a new type of industry that integrates manufacturing and service development. It is hoped that companies will focus on core businesses and products, focusing on product service systems, designing innovative services, personalized customized services, information value-added services, and enhancing the value contribution of services.
Secretary General Wang Huizhen of the Promotion Association said that through today's survey, we see that Prismlab, a typical enterprise in the 3D printing field, has a good development prospect; the Promotion Association is currently conducting research on the high-quality development of industries in Songjiang District. Service-oriented manufacturing is Important content; in the follow-up, the promotion will further serve as a bridge and link between the government and enterprises and provide various services for enterprises.
Jia Shunjun, Deputy Director of Songjiang District Economic Commission, said that Prismlab's service model is very novel and is constantly growing and developing. As a key area for the development of Shanghai's producer service industry, Songjiang District has thoroughly implemented the spirit of General Secretary Xi Jinping's instructions in recent years, based on the promotion of high-end manufacturing, promoted the deep integration of producer services and high-end manufacturing, and promoted the G60 science and technology innovation corridor The development of "6+X" industrial clusters has formed a large number of service-oriented manufacturing and productive service industry demonstration enterprises and demonstration bases. At present, under the background of the G60 Science and Technology Innovation Corridor being upgraded to the Yangtze River Delta integrated national strategy, Songjiang District will continue to accelerate development Improve the high-end productive service industry and promote the development of service-oriented manufacturing.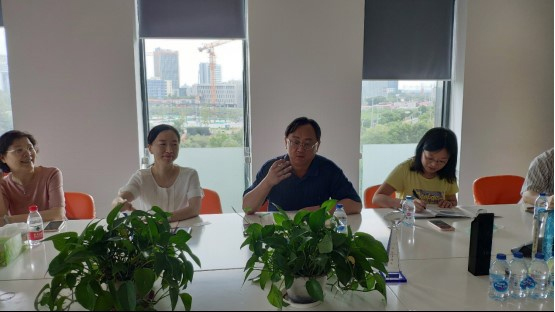 Director He Yong of the Productive Service Industry Division explained the concept of service-oriented manufacturing and the development status of service-oriented manufacturing in advanced industrial countries; he said that the Productive Service Industry Division will continue to coordinate relevant departments, integrate resources, and make every effort to provide service-oriented manufacturing. Enterprises provide services; hope that through service-oriented transformation, Prismlab will strengthen R&D investment and become more competitive in the market, provide one-stop solutions and a full range of supporting services, reduce 3D printing costs, improve efficiency, and improve customer experience; hope that the urban government , Associations, and enterprises work together to help service-oriented manufacturing flourish.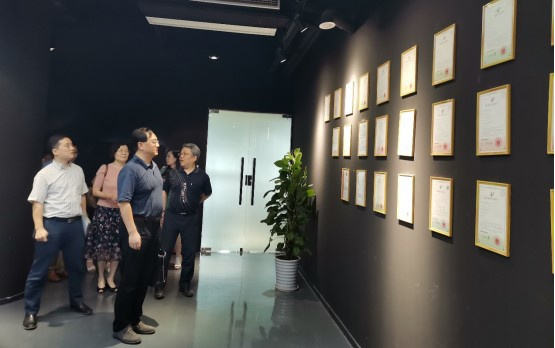 After the meeting, everyone visited Prismlab's exhibition hall, laboratory, 3D printing equipment, etc., and further understood Prismlab's service-oriented manufacturing situation. Prismlab's main business is 3D printing equipment, consumables production and sales, and supply 3D printing overall solution service; the main service objects are medical enterprises and hospitals, especially dental service providers, dental clinics, etc.; the service model is an innovative business model, transforming from an equipment manufacturer to an overall solution of "equipment + service" As a solution provider, the profit point shifts from equipment to services and supporting materials, and invests in related digital technology research.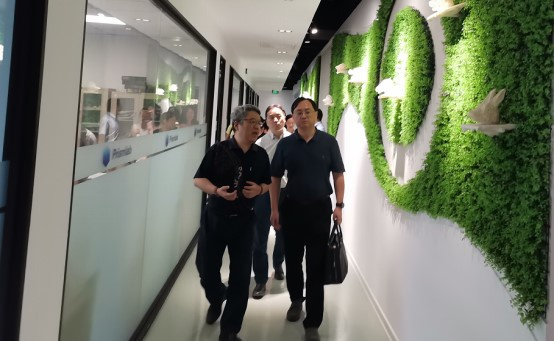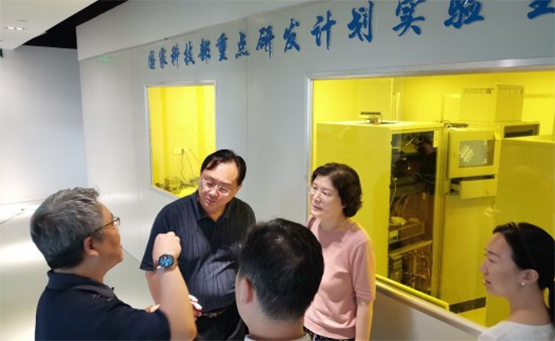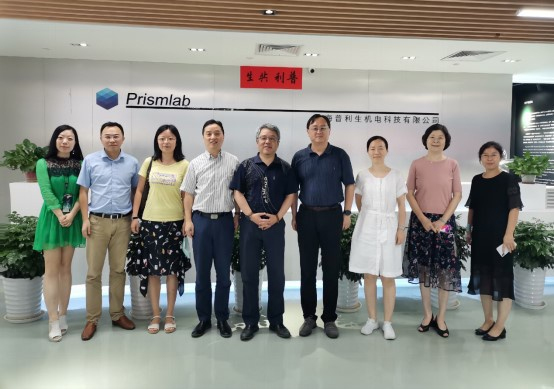 Group Photo Of Research Leaders
---
Post time: Jul-09-2022