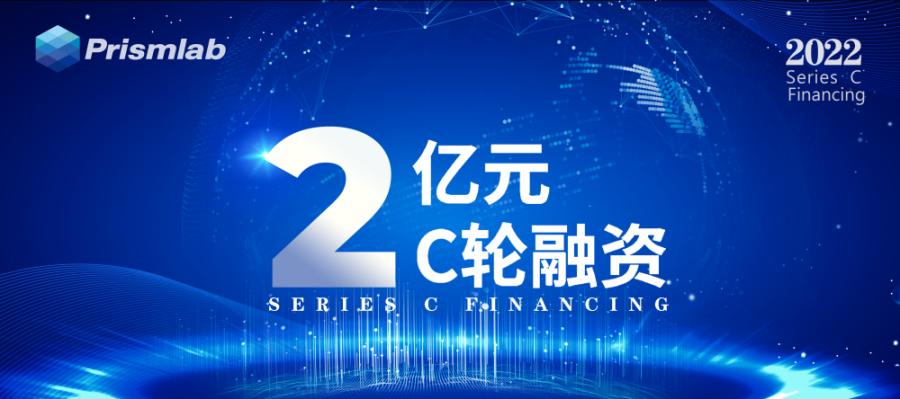 --------Recently, China's leading provider of 3D printing digital application solutions -  prismlab China Ltd. (hereinafter referred to as "prismlab") announced that it has completed a C round of financing of 200 million yuan. This round of financing was led by Qiming Venture Partners, and the original shareholders, BASF Ventures and Jinyu Bogor, joined the investment, and Duowei Capital acted as the exclusive financing advisor.
This round of financing will be mainly used for the further expansion of the company's business at home and abroad, including the upgrade and iteration of the existing product line, the expansion of the factory, the introduction of micro-nano 3D printing related talents and the research and development of new technologies, etc., to further enhance its own technical strength and strengthen the company. Leading position in the 3D printing digital application industry.
Founded in 2005, prismlab is unique in the field of dental medicine with its benchmark solutions in the field of orthodontics and a complete closed-loop application of dental digital technology. Combining its own advantages in 3D printing, with 3D printing equipment as the core, it has launched a complete solution of invisible orthodontic braces. At present, this solution has become the first choice for invisible orthodontic companies in China, with a market share of more than 60%.
At the same time, prismlab actively develops the denture digital system. Since 2020, it has been deeply involved in the denture manufacturing industry, combined with its own product characteristics and rich experience in the 3D mass production process, and launched a denture factory manufacturing digital system to promote denture processing to intelligent digitalization Production shift. The further integration of additive manufacturing and intelligent manufacturing can more effectively help corporate customers achieve the development goals of digital transformation, cost reduction and efficiency enhancement. The business has been recognized by leading customers in major regions across the country, serving hundreds of industry customers.
At present, prismlab has a variety of 3D printing equipment used in various fields, as well as a variety of customized resin materials jointly developed with the world chemical industry giant BASF (BASF). countries and regions.
As early as 2015, prismlab has successfully developed a sub-pixel micro-scanning technology (SMS) with international leading level and independent intellectual property rights, and successfully applied this technology in the product development process of large-format photo-curing 3D printers. It has overcome the technical problem that it is difficult to combine large-format printing with high-speed and high-precision printing, so that 3D printing equipment can greatly improve the printing efficiency on the basis of meeting the precision requirements, and it is technically possible for 3D printing to enter industrial production.
Benefiting from the company's technical accumulation in the field of 3D printing, Prismlab has developed a "Rapid" series of 3D printing equipment and supporting printing materials on this basis. It is favored by customers because of its significant advantages of low comprehensive cost, and quickly entered the directory of leading manufacturers of 3D printing equipment.
Technological innovation is the inexhaustible driving force for the development of prismlab. The company has successively obtained dozens of core technology patents. In the past five years, it has presided over and completed the "National Key R&D Program - Micro-Nano Structure Additive Manufacturing Process and Equipment" project, "Dental 3D Printing Intelligent Service Project" and other major domestic projects. The research project has been successfully selected into the "National Specialized Special New Little Giant Enterprise" and "Shanghai Little Giant Project Cultivation Project" list, becoming one of the few 3D printing companies in China that closely combines technological innovation and industrialization. Derived from the technical strength in the field of 3D printing, prismlab led to complete the key research and development plan of the Ministry of Science and Technology, and launched the MP series micro-nano 3D printing equipment with international patents and more advanced technology. The printing efficiency is higher than that of similar products in the industry. nearly a hundredfold increase.
At present, prismlab is actively exploring the road of technological innovation and digital industrial application and gradually attracting attention from the outside world. With the support of well-known enterprises and investment institutions such as Q Venture Capital, Founder Hezheng, and Manheng Digital, the development of Prismlab has taken advantage of the east wind and has officially entered a stage of rapid development.
Hou Feng, founder and CEO of prismlab, said: "With the support of friends from all walks of life, prismlab is based on innovating 3D printing-related technologies, focusing on solving the problems of industrial application of 3D printing by industrialized means, in order to "become the world's 3D printing business." With the help of Qiming Venture Partners, BASF and other excellent investment institutions and shareholders, prismlaber can release more potential, and gradually implement prismlaber's 3D printing-related development plans. It is more difficult to develop technology. , more advanced micro-nano 3D printing and other sub-fields, to promote the popularization of 3D printing commercial applications, and strive to become the world's leading 3D printing service provider."
Hu Xubo, managing partner of Qiming Ventures, the leading investor in this round, said: "prismlab is China's leading provider of industrial 3D printing solutions, the first 3D printing equipment that can be used for mass continuous production, and its orthodontic business has maintained the industry's No. 1 position for many years. First, it has grown into the exclusive supplier of many invisible orthodontic manufacturers. In addition, the company also plays an important role in industrial applications such as digital medical services and intelligent manufacturing, helping more corporate customers to achieve digital transformation services. We look forward to prismlab Driven by technology and guided by the market, we can continue to increase innovation and research and development in traditional 3D printing, micro-nano 3D printing, precision manufacturing and other fields, help China's manufacturing transformation and industrial upgrading, and continue to provide high-quality services to global customers."
Qin Han, head of BASF Ventures China, said: "prismlab is the first direct investment company of BASF Ventures in China in 2018, and we have been working closely for nearly four years. After several years of growth, the company is not satisfied with the achievements it has made, and continues to face difficulties. On the basis of consolidating the basic leading position of the orthodontic business, it has extended the industrial chain and successfully expanded other applications in the field of medical dentistry. It reflects the professionalism and execution of the management team. In the future, we will continue to provide industrial resources around prismlab's core technology and business, and look forward to the company's faster development and higher achievements in the field of micro-nano additive manufacturing."
Li Hongsen, partner of Jinyu Bogor, said: "Prismlab is an important layout of Jinyu Bogor in the oral upstream industry. The company completely relies on its own technology to tackle key problems, and has put forward the innovative service concept of 'solving individual problems with industrialization', and has successfully put it into practice. For the practical application of products. It provides continuous batch digital services in the highly personalized scene of invisible orthodontic 3D printing, which effectively reduces various costs of customer enterprises and breaks the bottleneck of oral digital production efficiency. From the long-term development of business formats From an angle, we support prismlab's development model and are optimistic about its future development prospects."
Zhou Xuan, founding partner of Duowei Capital, said: "The 3D printing industry has always had the contradiction between printing quality, precision and speed, and the sub-pixel micro-scanning technology developed by prismlab has perfectly solved the biggest pain point of traditional 3D printing. It has achieved a large printing size, as well as a high precision of 2 μm and high production efficiency. Through this round of financing, the application and market promotion of the company's platform-based core technology in the direction of micro-nano additive manufacturing can be quickly promoted."
In the future, prismlab will further leverage its unique advantages in mass production of 3D printing, make 3D printing serve application scenarios, differentiate traditional industries, and develop with the development of industry users. I believe that through this successful financing, with the support of everyone, prismlab will be able to move forward rapidly on the road of becoming the world's No. 1 3D printing commercial application, and make due contributions to the development of China's 3D printing industry.
---
Post time: Sep-02-2022